Defeat Monster Mouth
Posted by Southeast Family Dental Nov 17,2020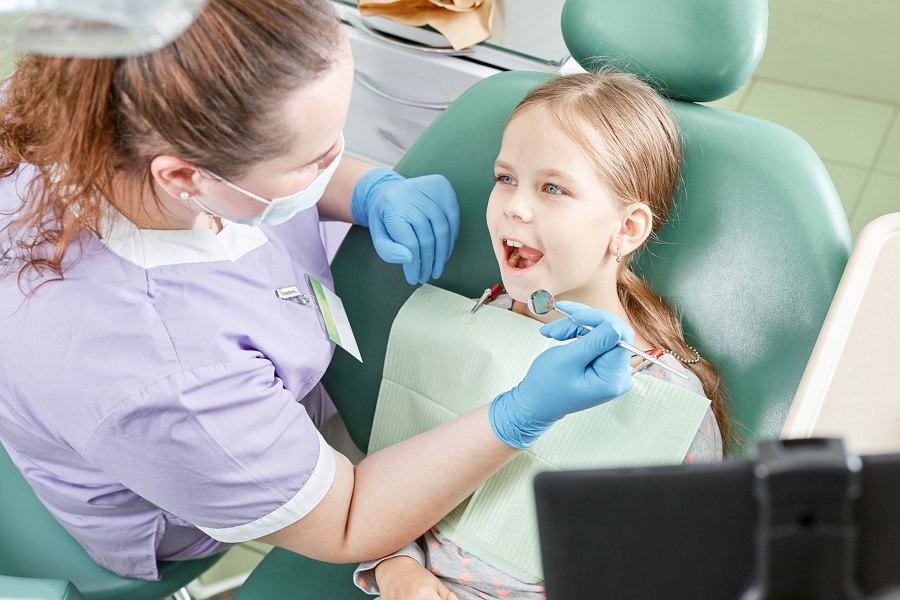 "Defeat Monster Mouth" is the theme for Children's Dental Health Month sponsored every February by the American Dental Association (ADA). Southeast Family Dental supports the ADA's goal for all children to have quality dental health care.
Parents Do Your Part
Take good care of your baby's teeth as soon as they come in. Even little teeth need daily care. Clean your baby's teeth by wiping with a soft clean cloth every day before bedtime. Provide a soft baby toothbrush so they learn how it feels on their teeth and gums.
It's true that baby teeth (primary teeth) are replaced by permanent teeth, but this doesn't mean it's not important to take care of the first set of teeth. When babies and toddlers are taught that oral hygiene is important and enjoyable they will continue good hygiene habits when their permanent teeth come in, starting around the age of five.
Schedule First Dental Visit
When children are not afraid to visit the dentist, they are less likely to avoid the dentist as adults. Your child's first dental visit should be scheduled between one to two years of age. This short visit helps your child feel comfortable in the dental chair. Our friendly team at Southeast Family Dental will ensure that your child's first visit is easy and fun!
Set a Good Example
Parents who take care of their own teeth and visit the dentist twice a year set an important example for their children. This is especially important when children become teenagers, because snacking and sugar consumption tend to spike in the teenage years, along with cavities and gum disease.
So, "Defeat Monster Mouth" and call Southeast Family Dental for all of your family's dental care.